---
Sea Level Transport Services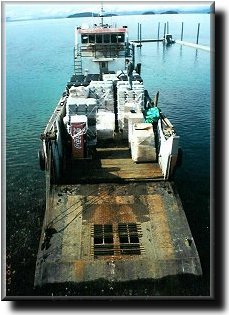 Sectional Floating Dock
Locally owned by life-long Alaskan residents. We take pride in customer satisfaction, while providing the highest quality of service. Since establishment we have serviced the business sector along with the private sector. Sea Level Transport is a diverse business, that will custom serve and coordinate your needs.
Southeast-wide service year-round
Remote site lodging
Mooring construction/placement
Pre-fabricated dock delivery
Concrete pours
Regulated and non-regulated fuel tank removals
Environmental clean-up
Remote site demolition and waste transport
Commercial diving support platform
Building material transport
Construction equipment
Towing/salvage
Barge lightering and tending
Film crew support
Drilling
Rock/aggregate delivery
Freight Expediting
Pre-construction logistical planning
Site Mobilization/De-mobilization
Helicopter sling work
Helicopter survey support/re-fueling base
Heating fuel/propane delivery
We pride ourselves in saving our clients time and money by pro-actively solving problems and offering economic solutions to a wide variety of projects. Contact us at 907-790-3450. We look forward to working with you.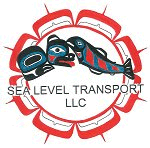 Sea Level Transport, LLC
PO Box 210253
Auke Bay, AK 99821-0253
Cell: 907-321-3450


HOME | M/V LITE WEIGHT | SERVICES | UNIQUE PROJECTS | DECK CRANE | GALLERY | LINKS
---
Here are some of our search words that relate directly to this site:
landing, barge, craft, freight, inter, island, alaska, southeast, marine, transport, cargo, landing barge, landing craft, remote, site, ak, Alaska, AK, SE, se, sites, beach, shore, cabin, locate, locating, location, landings, beach landings, southeast alaska, barging, barges, service, services, barge services, contractor, contractors, marine contractor, marine contractors, consolidator, consolidators, forwarder, forwarding, transportation, transporting, freight consolidator, freight consolidators, freight forwarding, freight forwarder, Juneau, juneau, island, auke, bay, shelter, douglas, elfin, cove, excursion, gustavus, Gustavus, inlet, hoonah, Hoonah, Elfin Cove, elfin cove, skagway, haines, chilkat, chilkats, angoon, sitka, Angoon, whitestone, harbor, colt, horse, admiralty, baranof, chichagof, kuiu, kupreanof, etolin, prince, of, whales, alaska transport, pelican, Pelican, tenakee, Tenakee, warm, springs, Tenakee Warm Springs, Baranof, Baranof Warm Springs, Inside Passage, Alaskan, native, villages, lynn, canal, cross, sound, endicott, sullivan, berners, bay, echo, cove, echo cove, thane, lucky, me, lucky me, taku, seymour, chatham, straight, petersburg, glacier, glacier bay, bartlett, bartlett cove, crane, deck, deck crane, hydraulic, vehicle, vehicles, lumber, building, supplies, fuel, heating, propane, gas, gasoline, diesel, helicopter, helicopters, storage, tank, tanks, excavator, excavators, forklift, forklifts, tow, towing, salvage, salvaging, sling, work, lightering, tending, demolition, waste, environmental, environment, concrete, delver, delivery, dock, prefabricated, pre-fabricated, lodging, mooring, outfall, outfalls.